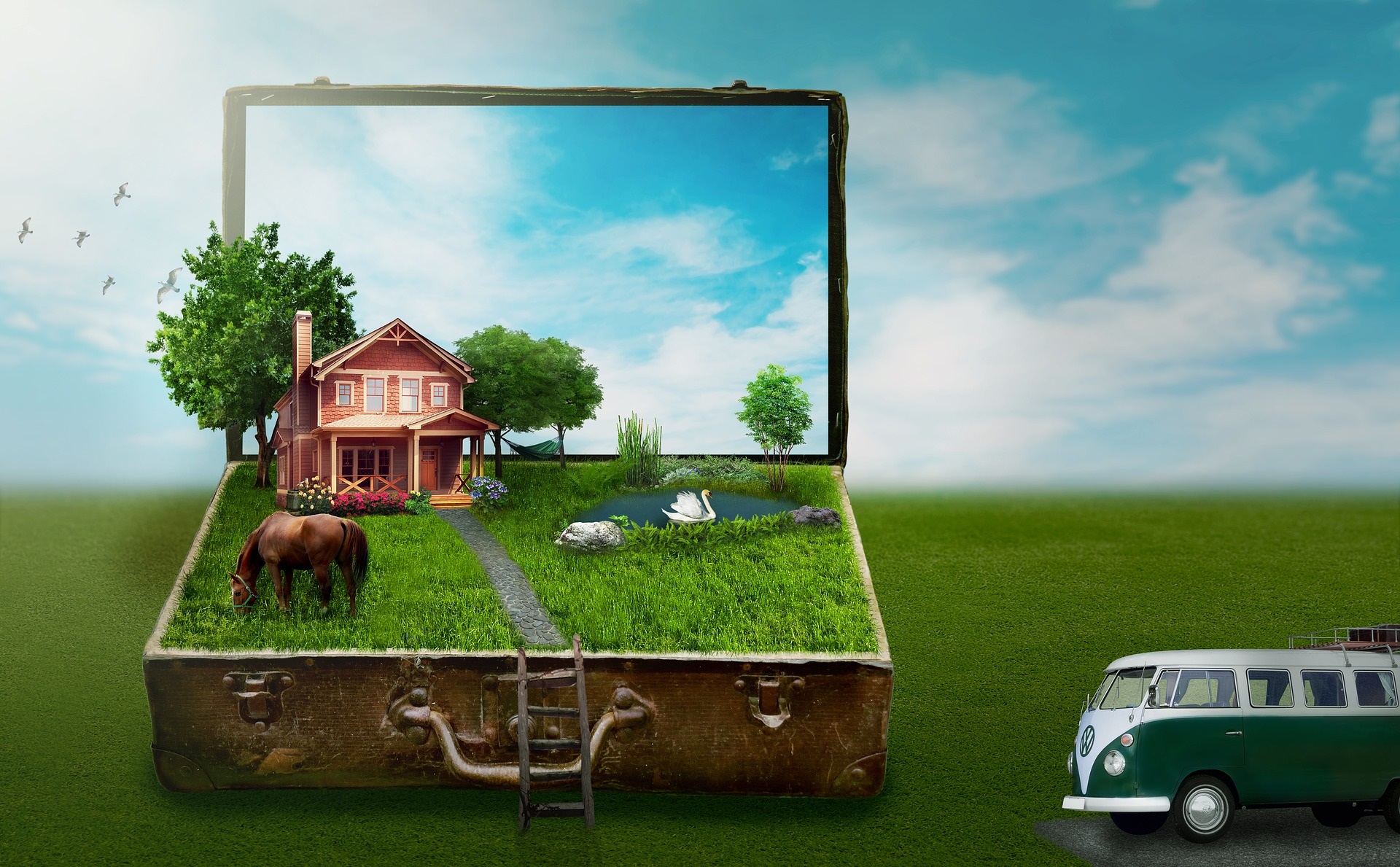 People have been buying vacation rental properties to generate extra income for decades, but the emergence of Airbnb and other websites that let you book private rooms or entire private homes directly online have created a new era of vacation rental owners. Many of the people who are tapping into the vacation rental opportunity also happen to be very DIY-oriented, and so they might be tempted to take managing that vacation rental into their own hands.
Is that really a good idea? Well, it depends. Think about the following before you commit to managing your own vacation rental.
Do you live within driving distance?
The internet is a wonderful thing, and it allows us to coordinate our lives remotely and from a distance in a way that was never before achievable. However, there are some things that are so difficult to do remotely — or so expensive, or so inconvenient — that it's better not to even try, and managing a vacation rental might be one of those things.
By definition, vacation rentals are short-term. The people who will be staying in your place for a few days, maybe a couple of weeks depending on the parameters you set and the laws in your area. Just like a hotel, the place will need to be cleaned in between every tenant. If you're managing your own vacation rental, that's one of the details you'll need to nail down, either by doing it yourself or hiring someone to clean for you (more on that below).
Cleaning is the most consistent job in a vacation rental, but it's far from the only one. Someone is going to have to check air filters, fix leaky pipes or address tenant complaints, restock supplies (toilet paper or paper towels, for example), and more.
Do you know people in the area?
If you don't live close enough to clean and maintain your vacation rental yourself — or you just plain aren't inclined to do that work, which is fair — then you'll need to hire someone to do that work for you. You'll still be managing the rental yourself in terms of finding the employees, managing their hours and work, paying them, and making sure that they're getting everything done that you need done.
You'll really want to make sure you can trust the people who are working with you on your vacation rental. This is a big investment, and their work will have a direct impact on the guests who stay in your vacation rental. If your housekeeper doesn't pay attention to details or your handyman only half-fixes something, the people who stay in your vacation rental won't have a great experience and will probably leave a review to that effect.
Can you market effectively?
To have a successful vacation rental, you'll need to keep it full of guests; that might seem obvious, but it's a lot harder than you might think. There is a ton of competition online, and it's not always easy to convey how conveniently located your place is, for example, or how spacious.
If you know something about marketing and think you can effectively craft an image for your vacation rental that will attract tenants and keep it full, then you might be a good candidate to manage your own property — but if you have no experience at all marketing and your vacation rental is consistently empty, it could be a good idea to outsource at least that part of your property management.
How responsive can you be?
Your vacation-rental guests are going to have questions, and those questions might emerge in the middle of the night in a frantic phone call. Many guests have questions before they even book the room, and if they don't get an answer in a timely manner, they'll move along to the next place that looks promising.
What other responsibilities are you juggling, and how responsive is it possible for you to be at strange hours of the day and night? You might not need to hire help for property management all the time, but maybe it's smart to get assistance on weekdays, evenings, weekends — anytime you might not be able to respond immediately.
How will you manage booking?
Most online vacation-rental booking platforms have calendars where the owners can block off availability and show vacancies. The problem emerges when owners are using more than one booking platform for their vacation rental, which is very common — owners want to get as many people in the doors as possible.
If someone books time using one platform, do you have a way to block off those dates immediately on every other platform so that you don't wind up with a double-booking and a disappointed guest? Property management companies sometimes have automated systems set up to update your calendars concurrently across all platforms, or employ people to help you accomplish that.
What's your pricing strategy?
Real estate isn't very easy to price when you're talking about selling a house on the open market, and how much a home or a room is worth for one night or one week is sometimes even more difficult to parse especially once you start thinking about demand on weeknights versus weekends, or seasonal patterns.
If you yourself are not a professional real estate investor, then you might not have the luxury of figuring out the best way to price your place over time. A property management company (especially a local one with lots of experience) can help you find a sweet spot that attracts lots of guests and maximizes your profit.
How can guests pay you?
It should go without saying that in this day and age, if the only forms of payment you accept are cash and check, then you might miss out on a lot of business. If you aren't using the big vacation-rental platforms and have a more organic, grassroots strategy for finding and booking guests, that's your prerogative but hopefully you're making it as easy as possible for those guests to pay you. Some vacation rental owners don't want to mess with setting up a Stripe or Square or PayPal account, and property managers might be a good solution for those owners.
How professional do you want to be?
Not every property management company is created equal, but the advantage to using one for most vacation rental owners is that they create and provide an experience that feels professional and polished to guests. Most people who are looking to stay in a vacation rental instead of a hotel like the individualized quirkiness and convenience of a vacation rental, but they also might expect some of the same amenities as a hotel has — or more, sometimes.
For example, you cannot allow your vacation rental to run out of toilet paper or tissue paper. If there's a kitchen outfitted, your guests will expect flatware and dishes, utensils and cooking supplies. You might need a stack of board games or a video-game console for the living room. If you live near a pool or a waterfront, maybe a stack of beach towels is appropriate. A good property management company can help you nail down all these little details that really make the guest experience.
What's your plan in an emergency?
Property management experts really show their value when the going gets tough. Ask yourself for a moment what you will do if something disastrous happens to your house — a fire, a broken sewer main, a car ricocheting off the street. Are you equipped to deal with that yourself? Do you know whom to call, and do you have a good working relationship with those people?
Some vacation rental owners happily manage those rentals themselves, while others couldn't imagine doing it without a property manager. There's no right or wrong way to run your vacation rental, just what's right or wrong for you, so think about the level of commitment you want to have.